The launch of the Eddie Whiteside Chess Library
This weekends Ulster Masters sees the launch of the Eddie Whiteside Chess Library. Some 40 excellent books will be available to borrow. This is an exciting new project for the UCU to encourage the study of chess and the use of this excellent educational resource.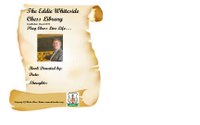 The Library will be available at UCU tournaments. You will be able to request a book in advance by contacting Mark Newman (UCU Secretary). We would encourage clubs to use the books and DVDs as coaching tools and to share any developed lesson plans etc as a way of developing a shared educational set of resources.
To borrow a book we ask members to register as a library member - with a deposit of £3. (to cover costs and any losses).
This is the  beginning of an exciting project - it needs your support to succeed. Borrow a book, study it, improve your chess and if you can share your learning and enthusiasm by writing a summary of the book or using it as material to coach your club or fellow players...good luck with your learning....
The books available include:
| | |
| --- | --- |
| Author | Title |
| Evans, Larry | 10 Most Common Chess Mistakes...and How to Fix Them, 2nd Edition |
| Beim, Valeri|Giddins, Steve | How to Calculate Chess Tactics |
| Soltis, Andy|Soltis, Andrew | What It Takes to Become a Chess Master |
| Short, David|Botterill, G. S. | Nigel Short, Chess Prodigy: His Career and Best Games |
| Dvoretsky, Mark|Yusupov, Artur|Dolmatov, SergeÄ­ | Opening Preparation |
| Zak, Vladimir | Improve Your Chess Results |
| Baker, Chris | Learn From Your Chess Mistakes |
| Gufeld, Eduard | Exploiting Small Advantages |
| Kopec, Danny | Mastering the Sicilian |
| Dvoretsky, Mark|Turner, Howard | Secrets Of Chess Training |
| Schiller, Eric | Sicilian Richter-rauzer With...a6 |
| Psakhis, Lev | Complete French, The |
| Villa, Jesús de la|Villa, de la Jesus | Dismantling the Sicilian |
| Nunn, John | Beating the Sicilian |
| Kasparov, Garry|Nikitin, A.|Kasparov, Garri Kimovich|Nikitin, Aleksandr Sergeevich | Sicilian   E6 And   D6 Systems |
| Yrjola, Jouni|Tella, Jussi | Explosive Chess Opening Repertoire For Black, An |
| Chandler, Murray | Sicilian 2c3 |
| Eckert, Doug | Sicilian Scheveningen: Keres Attack |
| Janicki, |Konikowski, Jerzy|Paul ; Konikowsky, Jerzy Janicki|Janicki, Paul | English Opening Flohr-mikenas System |
| Lane, Gary | Vienna Game, The |
| Basman, Michael|Basman, Mike | Chess Openings |
| MAROVIC, BRUNO PARMA DRAZEN|MAROVIC, BRUNO PARMA' 'DRAZEN|Marovic, Drazen|Parma, Bruno | Opening Repertoire For Black |
| Adams, Jimmy | Richter-veresov System |
| Livshits, August|Neat, Kenneth P.|Livshitz, A.|Livshitz, August | Test Your Chess Iq - Book 2 |
| Sokolov, Ivan | Nimzo-indian Defense: Classical Variation |
| Bellin, Robert | Trompowski Opening and Torre Attack |
| Watson, John L. | Play the French |
| Moskalenko, Viktor | Flexible French: Strategic Explanations & Surprise Weapons For Dynamic Players, The |
| Marovic, Drazen | Play the King's Indian Defence |
| Estrin, |Marfia, Jim|Estrin, Yakov|Estrin, Yacov|Glazkov, Igor B. | 3 Double King Pawn Openings |
| Plaskett, James | Sicilian Grand Prix Attack |
| Schiller, Eric|Goldman, Jonathan | Sicilian Dragon Yugoslav Attack 9 Bc4 |
| Povah, Nigel | How to Play the English Opening |
| Ward, Chris | Winning With the Sicilian Dragon 2: a Complete Repertoire Against 1 E4 For the Attacking Player |
| Nunn, John|Gallagher, Joe | Beating the Sicilian 3 |
| Kosten, Tony | Latvian Gambit, The |
| Pedersen, Steffen | Gambit Guide to the Benko Gambit, The |
| Bauer, Christian | Play 1..b6: a Dynamic and Hypermodern Opening System For Black |
| Cafferty, Bernard|Hooper, David | Complete Defence to 1 D4: a Study Of the Queen's Gambit Accepted, A |
| Kosten, Tony | Dynamic English, The |
| Samarian, Sergiu | Opening Tactics For Club Players |
| Flórı́an, Tibor|Eszenyi, Sándor | Defence and Counter-attack |
| Nunn, John | Understanding Chess Move By Move |
| Livshits, August|Neat, Kenneth P.|Livshitz, A. | Test Your Chess Iq |
| Collins, Sam | Attacking Repertoire For White, An |
| Schiller, Eric|Goldman, Jonathan | Sicilian Dragon Yugoslav Attack 9 Bc4 |
| Harding, T.D.|Harding, T. D | French, MacCutcheon and Advance Lines |
| Keene, Raymond|Keene, Raymond D. | Opening Repertoire For White, An |
| Keene, Raymond D. | Caro Kann Defense |