Lisburn Chess Club hosted Blitz and Bullet Chess - February 23rd.
On Saturday 23rd February Lisburn Chess Club hosted at the Lisburn Library 26 players from top players Steve Scannell and Sergio Esteve Sanchez to relatively new players James Wong and Taufik Kamal.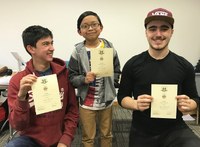 Brendan Jamison controls another exciting event. A Blitz and Bullet Championship at Lisburn Library. Hosted by Lisburn Chess Club.
The Blitz format was 10mins per player and 7 rounds.
The Bullet format was 1min per player and 6 rounds.
26 players played in the Blitz.
16 players played in the Bullet.
For full details: http://www.chessni.co.uk/lisburnblitz2019.html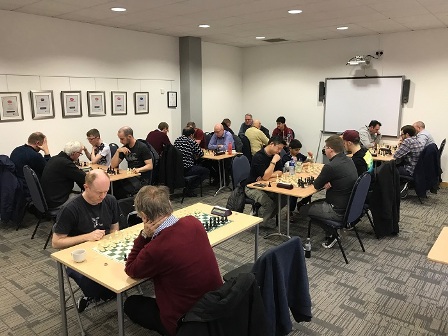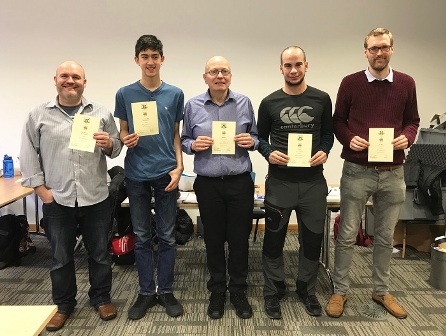 BLITZ PRIZE-WINNERS:
Blitz Champion  Steve Scannell [7/7]
Blitz 2nd Place Sergio Esteve Sanchez [5.5/7]
Blitz 3rd Place Nial Troughton [5.5/7]
Blitz Top Visiting Player James Wong [5/7]
Blitz Top Lisburn Player Neil Gardner [3/7]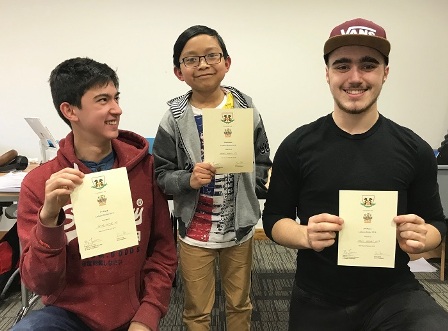 BULLET PRIZE WINNERS
Bullet Champion  Taufik Kamal [5/6]
Bullet 2nd Place  Aaron Wafflart [4.5/6]
Bullet 3rd Place  James Wong [4/6]
A big thankyou to Lisburn Chess Club for hosting this event.
and a big thankyou to Brendan Jamison who has brought so many new tournaments to Ulster and successfully popularised our existing tournaments.