2013 Ulster Championships to be held at top Belfast Hotel: The Europa
For the seventh successive year the Europa Hotel is hosting the Ulster Chess Union's premier tournament over the August Bank Holiday weekend.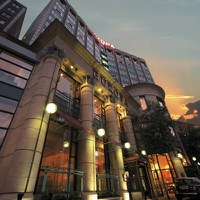 The top Ulster players will be battling it out to see whos the Ulster Champion.
The Ulster Chess Championships is a 3 day event taking place over August Bank Holiday Weekend August 24th, 25th and 26th 2013 at Europa Hotel. We look forward to seeing you there!
Sponsored by : Europa Hotel
Venue: Europa Hotel, Belfast
Format: 6 round swiss

Entry Fee: £20 (£15 if made prior to Weds 21st August 2013).  Players must be registered with UCU (Full £10 Concession £5) for year 2012-2013.
For more info : Ulster Championships 2013