Chess for Peace
On Wednesday 15th November two of our promising young players, Dexter Harris and Adam Fitzsimons, traveled across to Wales as Youth Ambassadors for the Ulster Chess Union, as part of the Chess for Peace initiative by FIDE. They were accompanied by Ross Harris and Brian Fitzsimons.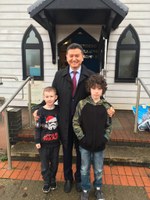 They met up with other young players from around the United Kingdom and spent time with some of the most senior figures within FIDE, including President Kirsan Ilyumzhinov, Secretary of Chess in Schools Commission Sainbayar Tserendorj, and FIDE representative from Russia Berik Balgabaev.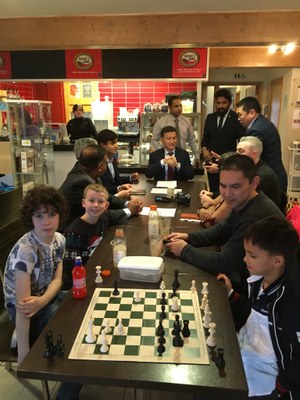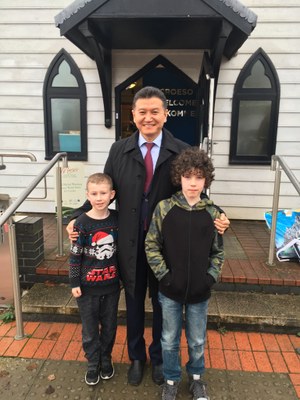 It was a fantastic day that was excellently organised by Malola Prasath Thittanimuttam. It included a tour of the Welsh Assembly, a peace walk that took us to a statue of Mahatma Gandhi, a trip to Cardiff Chess Club, and a special meeting with the FIDE delegates that focused on how we can promote and develop chess locally.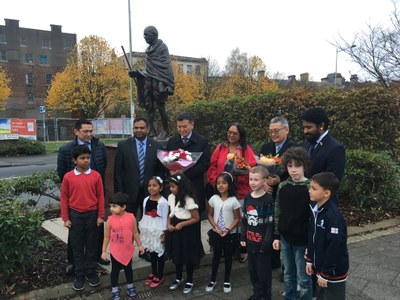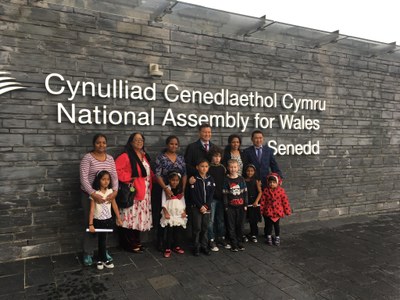 This was a fantastic experience for the children who received an incredibly warm reception from their local hosts. Many thanks to everyone who made this such a memorable experience for all involved.