UCU Prizegiving Ceremony
25th September 2002
The prizes for the 2001-2002 UCU League and Cup Team competitions were also handed out on the final night of the Summer tournament at the CIYMS Chess Club.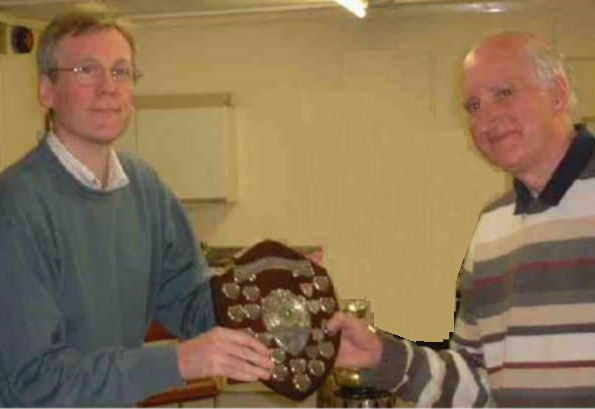 Alex Beckett of Fisherwick Chess Club receiving the Ulster Team Championship Trophy
from UCU President David McAlister. As you can see the KO Cup is a shield!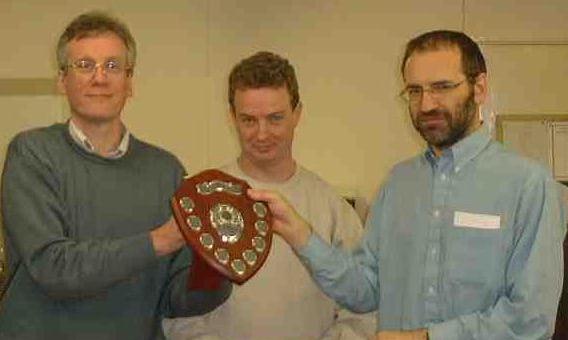 Sam Moore and Gerald Harvey of the Civil Service Chess Club receiving the UCU Plate,
the tournament for first round losers in the KO Cup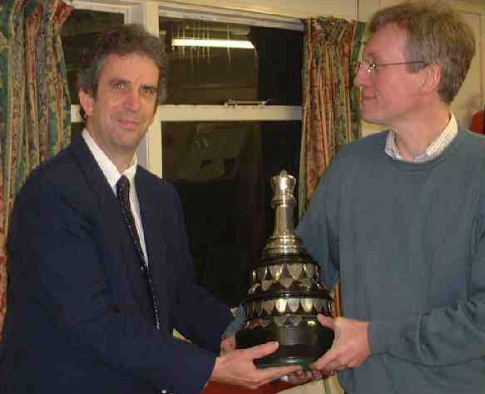 Tom Clarke, Board 1 for the RVH team that won Division 1
of the Belfast & District Leagues receiving the "Silver King"