Tournament Reports: Groomsport Blitz & Holywood Rapid
On Thursday 17th February, Bangor Chess Club held their annual Groomsport Blitz Championship and the Holywood Rapid Championship took place Tuesday 22nd February.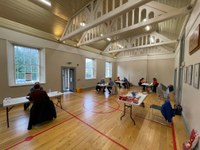 Groomsport Blitz Championship - 17 Feb 2022
The hall was jam packed with players battling it out over 6 rounds of 10 minute blitz. Held during school mid-term break, lots of children took part, with two scooping trophies at the end of the night.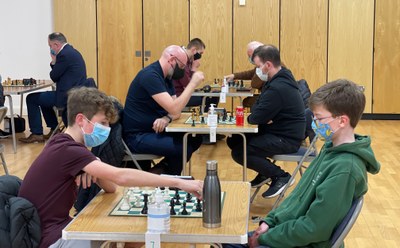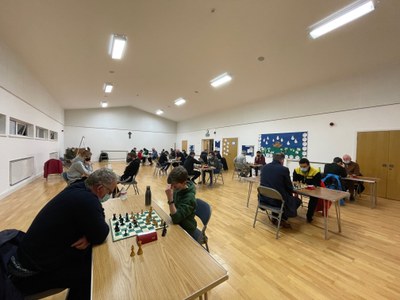 Congratulations to the 4 prize-winners. The event's champion was Danny Roberts (NICS), followed by Conor Spackman (Strand) in 2nd place. 14 year old Calvin Patterson (Strand) won 3rd place and 15 year old Andrew Campbell (Citi/Greenisland) won the best newcomer trophy.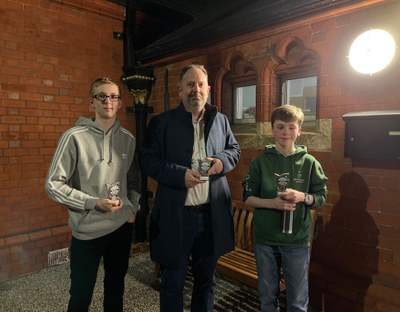 Bangor Chess Club has expanded this season with 10 brand new members attending each week, The club will run until the last Thursday in April with all remaining tournaments now programmed for March and April, including a Saturday. Please note the club normally only has space for around 5 non-members of the club at these events so please book early if you are interested in competing.
Face coverings will remain mandatory for the time being.
Holywood Rapid Championship - 22 Feb 2022
Ten players gathered to battle it out for 4 medals at the Holywood Rapid Championship. Spread over 4 rounds of 12+0, the event drew players from Belfast, Comber, Ards and Bangor.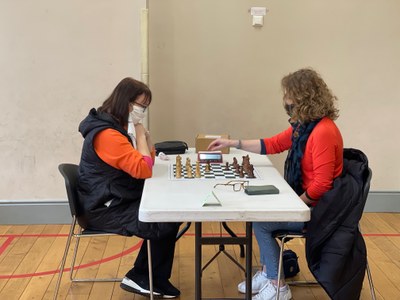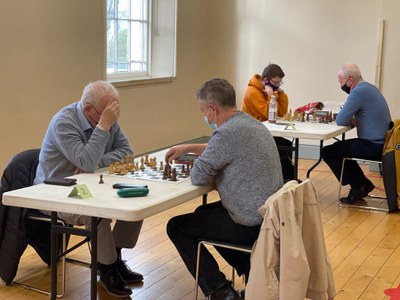 Congratulations to Adam Rushe (Strand) winning with the perfect score of 4/4, followed by Sam Moore (Bangor) in second place on tie-breaks with 3/4 and Joe Gunning (Belfast South) in 3rd with 3/4. Janet Hamilton (Holywood) was crowned female champion, pipping her rival Bernie McCarthy in Round 1.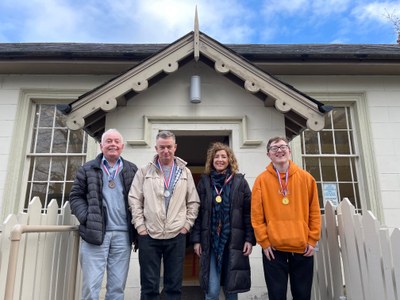 After 5 months of the Holywood Chess Club, the Tuesday morning sessions have now come to a close. Everyone expressed their gratitude to the club's Director Heather Lowry for self-funding and running the club with such dedication all through the winter months. The venue is outstanding and hopefully chess will return to it again at some point in the future.
Upcoming Events (available on UCU calendar with more details)
Bangor Spring Blitz Championship 2022 - Thursday 10th March 2022
St Patrick's Day Rapid 2022 - Thursday 17th March 2022
Bangor Easter Blitz Championship 2022 - Thursday 14th April 2022
TWO DAY EVENT: Groomsport Classic 2022 - Thursday 21 April & Saturday 23rd Arpil