Women's Development gets a boost!
5 chess sets delivered to two all girls' schools
Despite a long wait of negotiations for prices of a multiple set delivery and waiting times due to Covid, the UCU finally received 10 sets as agreed for purchase at an Executive Board Meeting.
First, the Women's Development Officer, Karina, arranged to hand over 5 brand new sets to a teacher at Victoria College Belfast. The all girls' school has a few young female players who regularly participate in club and union events and supported the running of a new club. Thanks to their initiative it all kicked off after their Christmas break with 28 pupils showing up for the first event!
We sincerely hope the club goes from strength to strength, and that we will see these young women come through at other events.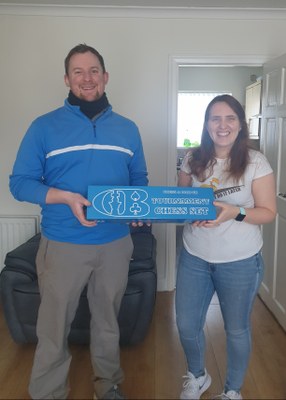 The second set of boards took a little longer to be delivered, but all the same have now arrived at their destination - Bloomfield Collegiate. The club at the school was started by a lower sixth student who has encouraged her peers to join and even taught them how to play. Well done, Julia.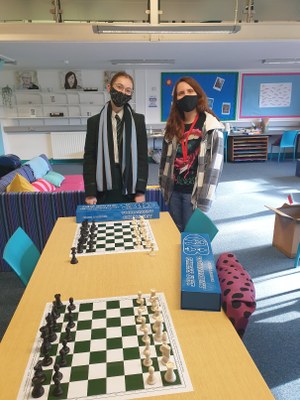 We are delighted to support these two schools and help in any way we can in bringing more women into the wonderful game of chess in Ulster.