Bangor Easter Blitz Championship Tournament Report
The Bangor Easter Blitz took place on April 14th at Groomsport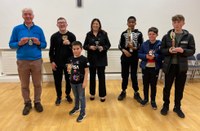 Prize Winners
Congratulations to the 7 prize-winners at the Easter Blitz at Bangor Chess Club on Thursday 14th April. Spread over 6 rounds of 10+0, the night saw 28 players descend on Groomsport.
After a very close race at the top, Adam Rushe was crowned champion with 5/6, followed by 9 year old Ethan Cole, also scoring 5/6.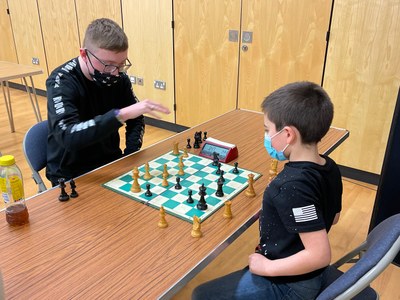 Third place went to James O'Fee on 4.5 points. All three delivered an extremely high standard of play, attracting an audience for most of their games which proved so enthralling!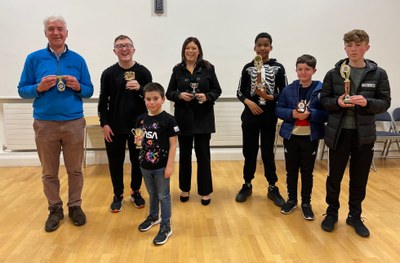 The trophy for 'Best Newcomer' was awarded to 11 year old Joshua Smikle from Jamaica, now living in Enniskillen. He scored 4/6 and finished forth overall. Also ending on 4 points, 14 year old Caleb McClean won the trophy for 'Best Young Player'.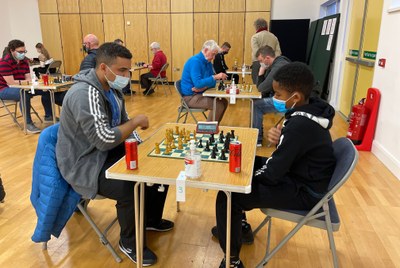 All the way from Spain, 11 year old John Neill Rodriguez delivered 4 superb wins to secure the shield for 'Best Visiting Player', with his dad Chris also competing in the tournament and ending with a very respectable 3 points.
Jennifer Worbey of Greenisland was crowned Female Champion, after 3 excellent victories. Her 14 year old daughter Leah came 2nd out of the females competing at the event. The Worbeys are a wonderful inspiration and both are improving so much with each tournament they play in.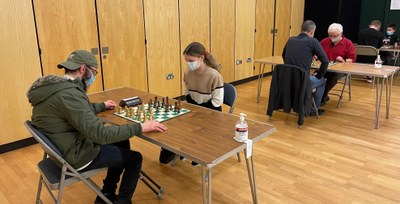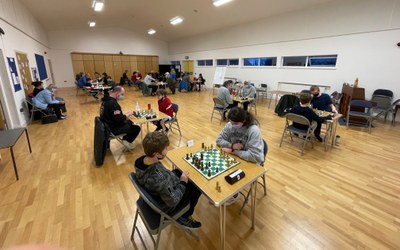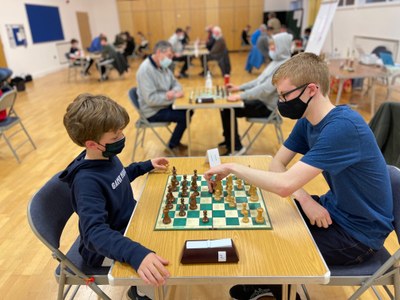 Bangor Chess Club has bought 4 new DGT chess clocks to expand the number of players able to compete in the tournaments at the church hall. Next week sees the Groomsport Classic which has now been expanded to 30 players. There are 9 trophies up for grabs, spread over several bands. Run over two days, the Thursday games will start at 7pm sharp, then 10am to 5pm on Saturday. A total of 5 rounds will be played with a time control of 60+0.