Newry Festival Report
Over the last weekend of May, there was plenty of chess activity in Newry!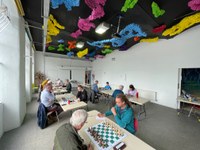 The 4 events have attracted a lot of buzz around the city, held over 3 days from 27th to 29th May 2022. Friday at 5pm saw a fun 90 minute simul with Adam Rushe winning the gold medal for his draw, second place went to 13 year old Ukrainian Zara Matevosyan and the bronze medal was won by 5 year old Ollie Lundy.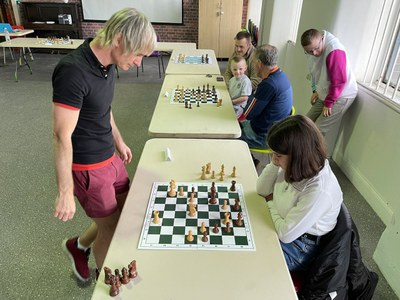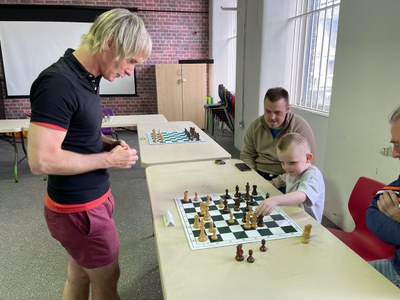 The simul was then followed by a 4 round FIDE-rated classic with 60 minutes per game, one round on Friday night and 3 on Saturday. Congratulations to the 9 prize-winners who each scooped an engraved cup or shield. With 3.5/4 Conor Spackman was crowned champion and Cathal Murphy scored 3/4 to clinch second place. Both remained completely undefeated throughout the tournament and deserved to finish in the top two spots.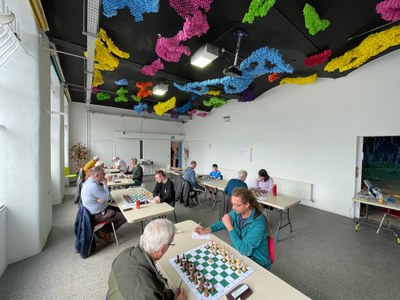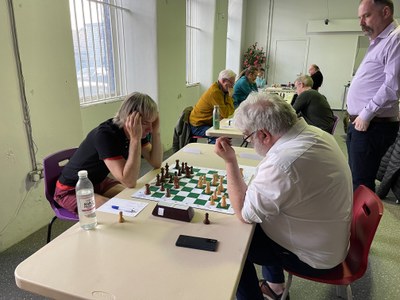 Three players drew for 3rd place with 2.5/4 with the shields allocated to Andrzej Wesolowski as Intermediate Champion, Zara Matevosyan as Junior Champion and Chris Kelly (3rd place).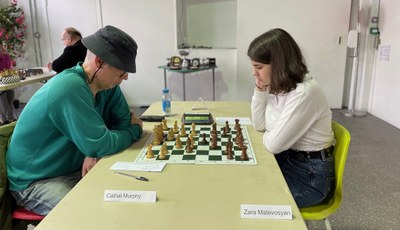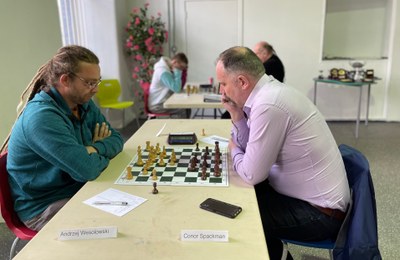 Intermediate 2nd was won by Tony Redden and Intermediate 3rd went to Chris Armstrong. Joe Murphy took the Junior 2nd and George Gamble clinched the Junior 3rd.
It was wonderful to see so many new players making their tournament debuts, with highlights including local Newry players Maria Havern, 11 year old Joe Rice and his grandfather James Moan.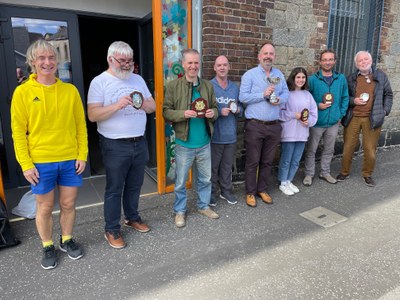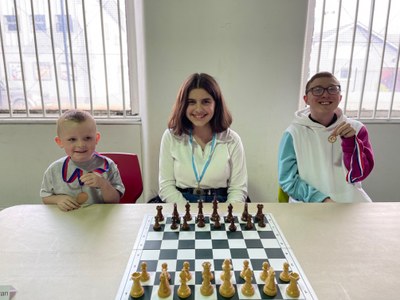 Day 3 of the Newry Chess Festival saw a frenzy of speed chess. It began with a 12 round FIDE rated blitz of 10+0 with 18 players.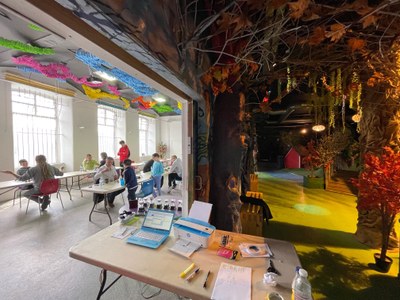 It was a wonderful bunch of friendly players, ranging in age from primary school children to adults.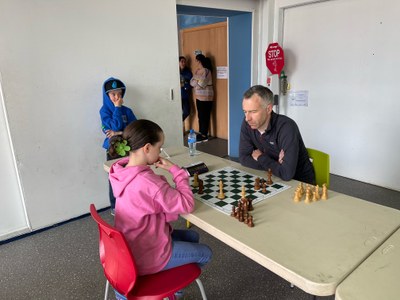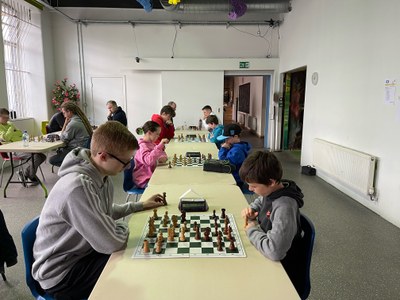 Having played 5 or more players with an existing FIDE rating and getting at least one win against them, the event is expected to generate a FIDE blitz debut for 4 of our most promising young players - Zara Matevosyan (age 13), Matthew Moreland (age 17), Lorcan Rippon (age 9) and Cian Suitor (age 11).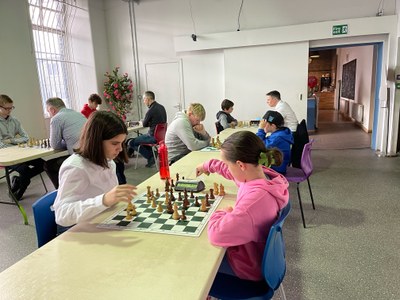 Congratulations to the 7 prize-winners:
Champion: Gareth Annesley (11.5/12)
2nd Place: 9 year old Ethan Cole (10/12)
3rd Place: Adam Rushe (8.5/12)
Grading Award: Des Moreland (8.5/12)
Best Newcomer: 13 year old Zara Matevosyan
Junior Champion: 11 year old Cian Suitor (5.5/12)
Junior Grading Award: 9 year old Lorcan Rippon (5/12)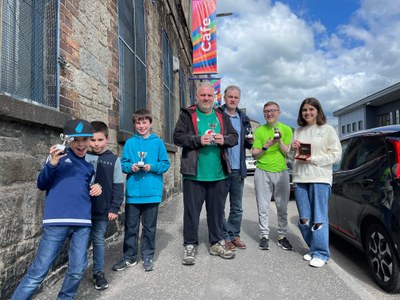 The blitz was then followed by an 8 round Newry Bullet Championship. The competition had a time control of 2+0 and had 14 entrants.
The best young player was 9 year old Ethan Cole who scored 4.5/8. Congratulations to the top 3 who each won a tiny trophy to bring home:
Champion: Adam Rushe (8/8)
2nd Place: Gareth Annesley (6.5/8)
3rd Place: Brendan Jamison (5.5/8)