Lisburn Spring/Summer League is here!
Lisburn Chess Club is thrilled to be able to hold another League tournament at the club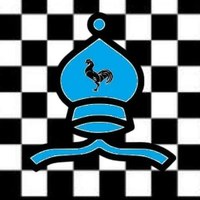 The first match of the league was held on Thursday 21st and it already promises to be a great event. The games will take place each week on a Thursday evening with the club opening from 7pm and the games starting at 7:30pm.
The tournament will run for a total of 20 weeks, with one game played each week. The time control for the games will be 60 minutes.
*If both players are UCU members, the game will be rated.
The entry fee is £3 for non members.
All are welcome!
This is a wonderful opportunity to support a local, thriving club with its own dedicated venue.
Lisburn Chess Club is located at 60-62 Longstone Street, Lisburn, BT28 1TR.
Keep up to date with the results and all Lisburn events via their social media & website: lisburnchessclub.co.uk