Alan Burns (1935-2014) Chess Musketeer
It's so sad to see one of the original Three Musketeers leave us but he has left behind lots of fond memories and exciting games. Martin Kelly remembers...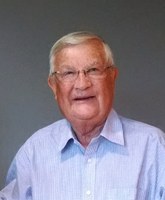 Alan at NICS Grand Prix 2014
Alan's name featured in my first ever "Rookie" chess column in 1983 as the winner of the Castlebar Tournament and, for years afterwards, he and the 2 Johns (Strawbridge and Orchin), along with myself as D'Artagnan, ventured forth to all parts of Ireland to play chess and enjoy a few meals and drinks (Alan's tipple was Scotch and Ginger). Here are a few of his games, which give us a flavour of his uncompromising style of play. The first two, played on the same day, are typical of his cutthroat approach as a chess musketeer, where he "foiled" his opponents and was very "epee" with his results!


White: A.Burns Black: R.McMaster (Glorney Active Open, QUB,17/6/89)

1.e4 c5 2.Nf3 d6 3.d4 cxd4 4.Nxd4 Nf6 5.Nc3 a6 6.Bg5 e6 7.f4 Qc7 8.Qf3 b5 9.O-O-O Bb7 10.Bd3 Nbd7 11.Rhe1 O-O-O 12.Qe2 h6 13.Bh4 Re8 14.Bg3 Nc5 15.Bxb5 $1 axb5 16.Ndxb5 Qb6 17.Bf2 Qa6 18.Qc4 Bc6 19.Bxc5 Bxb5 20.Nxb5 dxc5 21.Rd3 Qb6 22.Red1 Nxe4 23.Qxe4 Qxb5 24.Qa8+ Kc7 25.Qa7+ Kc6 26.Qd7+ Kb6 27.Rb3 Qxb3 28.cxb3 Ra8 29.a4 g5 30.Qb5+ 1-0
Even in defeat, he guaranteed his opponent had lots of scares on their way to victory, no matter the material advantage, as I found out in this game, which proved the Vienna is no "waltz" for anyone!
White: M.Kelly; Black: A.Burns (27/2/1985)

1.e4 e5 2.Nc3 Nf6 3.f4 d5 4.fxe5 Nxe4 5.d3 Bb4 6.dxe4 Qh4+ 7.Ke2 dxe4 {correct is 7...Bxc3} 8.Nf3 Bg4 {White's next move was preventable by 8...exf3} 9.Nxe4 Nc6 10.Bg5 Qh5 11.c3 Nxe5 {Black exploits the pin on White's Knight but overlooks White's intermediate check and mate threats} 12.Qa4+ c6 13.Qxb4 Bxf3+ 14.gxf3 Qxf3+ 15.Kd2 f6 {or 15.Ke1 Nd3+ 16.Bxd3 f6 or Qxh1+ unclear} 16.Nd6+ Kd7 17.Qd4 fxg5 {best is 17...Qxh1 18.Bh3+ Kc7 19.Rxh1 Nf3+} 18.Qxe5 Rhf8 19.Re1 Qf4+ {White threatens mate} 20.Qxf4 gxf4 21.Ne4 Rad8 22.Kc2 Kc7 23.Ng5 Rde8 {if 24.Ne6+ Kb6 25.Nxf8 Rxe1} 24.Bh3 Kb6 25.Rhf1 h6 26.Ne6 Rf6 27.Nxg7 Ref8 28.Nh5 R6f7 29.Be6 Re7 30.Rxf4 Rfe8 {only now was the pawn safe to take} 31.Rfe4 Kc5 32.Bf5 Kd6 33.Rxe7 1-0