Greenisland FC Chess UCU January Blitz - Report
Greenisland FC Chess had the pleasure of hosting a Blitz Tournament on the 27th January 2023. 32 players of all ages and abilities.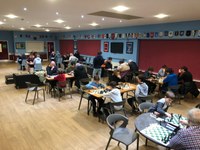 Report by Chris Dorrian
Chess is a truly wonderful sport. Some of the best get to play and share in a tournament with beginners, and ultimately the cream rises to the top.
This tournament was across 6 rounds, and had an 8 minute time control. Something to flush out the cobwebs after the hugely successful Williamson Shield.
Tournament favourites Danny Roberts and Conor Spackman started out very strongly. Unfortunately Spackman had to with draw, but it did not diminish a hugely competitive field.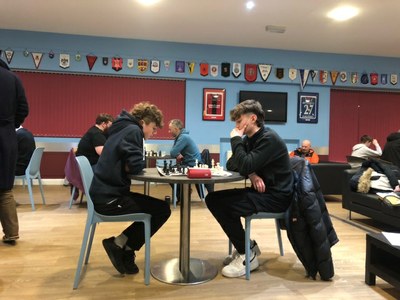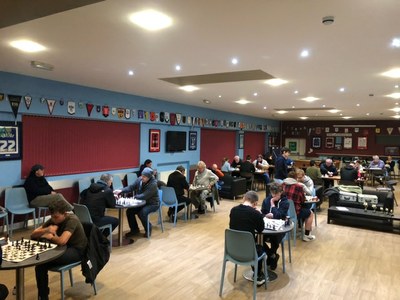 After round three there were two leaders.
Representing age, cunning and experience was the immovable object we all aspire to be; Civil Service's Danny Roberts.
Representing youth, confidence and challenge to the established order was the irresistible force we all fear; Greenisland FC Chess's Andrew Campbell.
Round four saw a clash for the ages, and battle of the generations with the irresistible force finally overcoming the immovable object. Andrew took the lead going into the last 2 rounds.
Andrew went onto hold his nerve and win the Tournament overall with an outstanding TPR Mixed of 2119.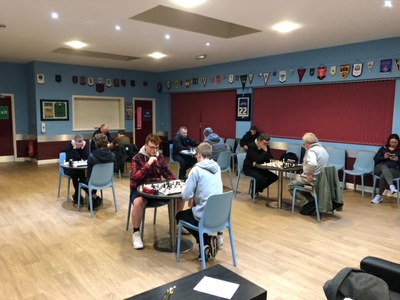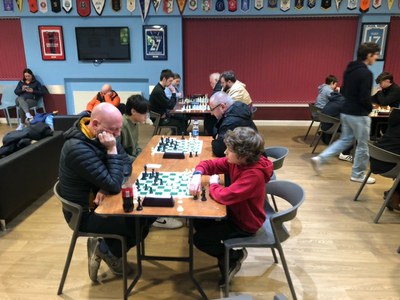 The race for third was every bit as exciting, with Richard Proctor striking back for the more mature generation in showing no mercy to his Grandson by winning on the tie break.
Congratulations to Caleb for being the best places Secondary School Student and Eli Brown for being the best places primary school student.
Leah Worbey continues to be the most consistent Women player on the circuit and took the award for top place woman.
Special mention to Ronan Jenkins for some fine displays of sportsmanship.
A big thank you to all the players who attended. We look forward to the next one.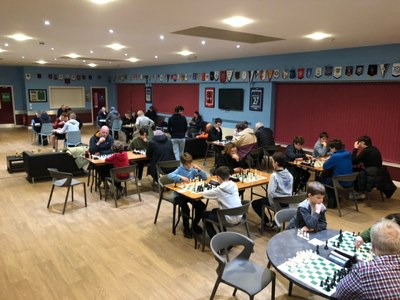 Tournament results can be found on the UCU website.
Results;
Winner: Andrew Campbell (GFC)
Second: Danny Roberts (NICS)
Third: Richard Proctor (Bangor)
Grading: Peter Campbell (GFC)
Top placed Secondary School: Caleb McClean (Strand)
Top placed Primary School: Eli Brown (GFC)
Top Woman: Leah Worbey (GFC)
Best Sports Person: Ronan Jenkins (Belfast South)