Greenisland Football Chess Club are hosting the Winter Blitz Bash 2022
As winter approaches and the cost of living crisis crashes in on people GFC Chess would like to host a tournament to help the Greenisland Community Fridge. We will be hosting a FIDE Rated Blitz Tournament with the same time controls as the Ulster Blitz Tournament at Christmas. (To allow you to get some practice in)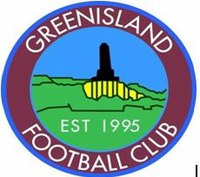 Greenisland Football Chess Club
GFC Chess are hosting the Winter Blitz Bash 2022
As winter approaches and the cost of living crisis crashes in on people GFC Chess would like to host a tournament to help the Greenisland Community Fridge. We will be hosting a FIDE Rated Blitz Tournament with the same time controls as the Ulster Blitz Tournament at Christmas. (To allow you to get some practice in)
Depending on numbers of entries and the level of entries there may be two sections. There will be trophies for winners on the night.
To enter this please contact Chris at the below details.
The entry fee for this tournament will be as follows;
1 Jar of instant coffee
And;
Something from or a selection off; Toilet Roll, Toothpaste, Toothbrush, Deodorant, Shower gel etc.
The Community Fridge would like to gift Toiletry Packs this Christmas to the clients.
Pease bring these on the night.
Start Date - 25 November 2022.
Registration 6:45pm, Clocks Start 7:15pm
Rounds - 10
Time Control - 3+2
Venue - Greenisland Football Club, 100 Glenkeen Ave, Carrickfergus, BT33 8ST, Northern Ireland
Type - Swiss open
Organiser - Christopher Dorrian
-FIN 2515148
07934177350