Tony Beckett awarded Honorary Membership of Bangor Chess Club
The Bangor Chess Club AGM was held outdoors at the Groomsport picnic tables on Saturday 11th September 2021. The club voted unanimously to award Tony Beckett with Lifetime Honorary Membership of Bangor Chess Club.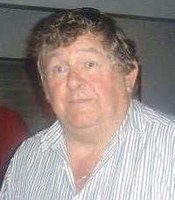 Club Secretary Mark Seidman outlined Tony's inspirational leadership qualities, not just in terms of his role as a team captain and Chairman of Bangor in the late 1990s but also as President of the Ulster Chess Union. Now in his 80s and living overseas, Tony continues to radiate boundless positive energy and a wonderful sense of humour.
Members shared some fond memories of Tony's time at the club, with Club Treasurer James O'Fee and Albert McCarter recounting his favourite saying when delivering a winning move, "And the crowd roared...BARABBAS"!
Tony joins an Honorary Membership alumni alongside distinguished founding members Martin Rodgers and Ron Henderson RIP.
Bangor Chess Club is the longest continuous running chess club in Northern Ireland, now in its 6th decade. In other club news, Sam Moore was elected as the new team captain for the 2021/2022 league season. Meanwhile, Rebecca McClurg was elected Vice-Chair, alongside her role as the club's Child Protection Officer. Richard McClean was re-elected as Equipment Secretary. The club venue is not expected to be ready for use again until late October or early November therefore Bangor will be playing all matches as away fixtures until the venue reopens. The team will compete in Division 2 of the Belfast and District Chess League.