Week 2 of the UCU Winter Grand Prix Cyber Blitz 2020
The Opportunity to play fun but time pressured chess continues. With the second of the Sunday tournaments. The Grandprix is on its way.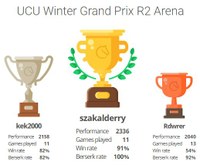 Many thanks to Alex Goss for organising these tournaments.
We have had the first two:
The Grand Prix points are allocated at the end of every arena to the top 8 finishers;
1st 40 points, 2nd 35 points, 3rd 30 points, 4th 25 points, 5th 20 points, 6th 15 points, 7th 10 points, 8th 5 points.
Round 1: Sunday November 1st, 4.15-5.30  : for all results and games : https://lichess.org/tournament/98GUfTs2
'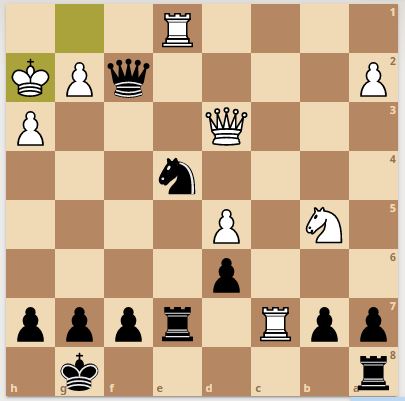 Black to play Kek2000 v szakalderry - what a complex position - https://lichess.org/ZBMEMoMG/black#43
and no time to think .... how do they do that!
Round 2: Sunday November 8th, 4.15-5.30 :  for all results and games :  https://lichess.org/tournament/Xqfn6YSe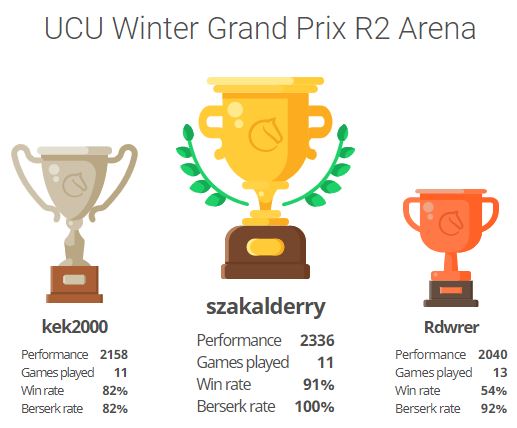 The status of the Grandprix - from Alex :
The Grand Prix points table, it currently stands like this:
Round 3: Sunday November 15th, 4.15-5.30
Round 4: Sunday November 29th, 4.15-5.30
Round 5: Sunday December 6th, 4.15-5.30
Round 6: Sunday December 13th, 4.15-5.30
Round 7: Sunday December 20th, 4.15-5.30
Contact: UCU Tournament Director: Alex Goss  alexegoss01@gmail.com